Wet Blasting Systems
Wet blasting systems from Advanced Deburring & Finishing are as effective as our dry blast units, with final part aesthetics and appearances being very comparable. However, with wet blasting systems, the abrasive and water mix is more gentle on the part surface because the water acts as a cushion. As a result, blasting on a delicate part can be done quickly and easily.
Industrial uses for wet blasting include general cleaning, deflashing, descaling and surface texturizing for a final coating.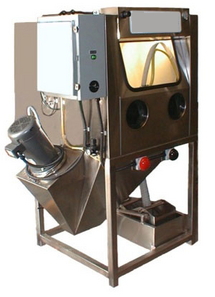 REASONS TO USE WET BLASTING:
No static
Dust-free process
Lower media consumption rate over dry blast
Versatile enough for various medias
Filtered water for rinsing
With an added heating feature, wet blasting can work on removing greases and oils when wet or dry
Contact Us for your Wet Blasting System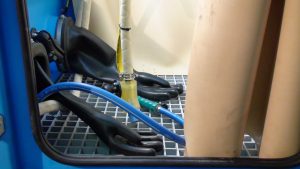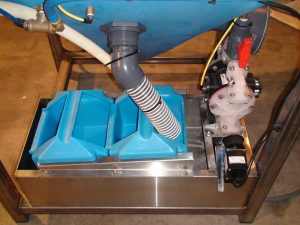 Advantages:
Ability to blast clean wet, oily or greasy parts.
Works extremely well in remanufacturing.
No need for burn-off oven or parts washing before blast process.
Combining a heated chemical bath solution with a high-volume delivery pump, oil skimming/closed-loop filtration provides longevity which is part of the solution too.
Standard Units:
WT-36PP Poly Machine
WT-36SS Stainless Cabinet
WT-50SS
WT-60SS (Turntable at 44″ diameter)
Many options available with automation, rotary tables, continuous belt type units with final rinse and blow-off.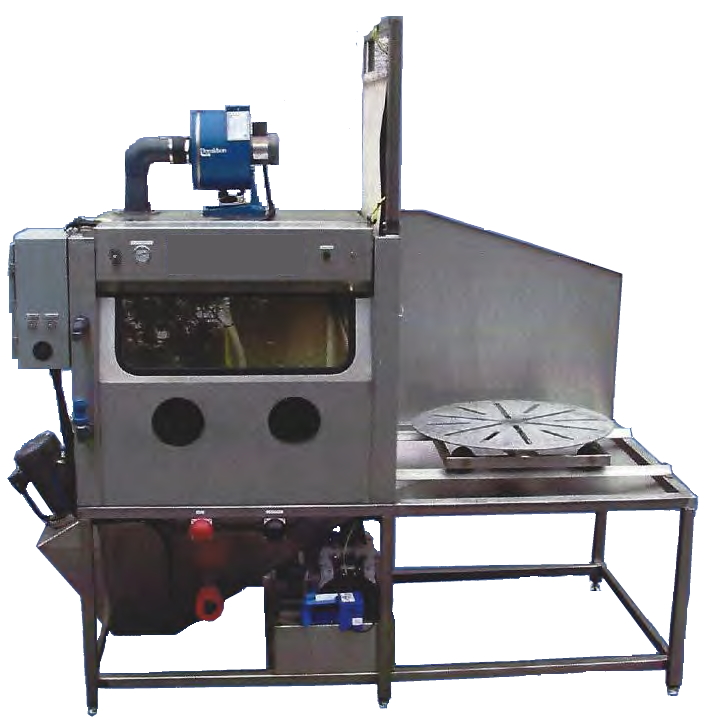 Advanced Deburring & Finishing Sells The System
Contact our product experts today by calling us or using our online contact form. We'll help you better understand your wet blasting options and choose the right solution for each of your jobs and applications.