Immersion Agitating Washer

Immersion and agitating washers for parts cleaning are defined by mechanical motion within a liquid bath/tank to facilitate a processing objective. Objectives might include removing machining coolants/oils along with chips/debris from the prior manufacturing operation.
Creating a healthier workplace necessitates the removal of toxic solvents, chemicals and hazardous waste. Modern detergent cleaning with milder soaps can achieve dramatic results when the system is set up correctly for the process. "Dynamic Flow," as we call it, combines agitation with our specialty turbulation features to greatly accelerate and enhance our cleaning function.
Contact Us for Your Immersion Agitating Washers
With standard or special designs, we can do bottom jets (injectors) shooting up towards the bottom of the platform or sidewall-mounted jets for all types of tubing parts. These combined functions allow our immersion and agitating washers with filtering systems to achieve superior and more consistent results.
For bath longevity and process control, oil skimming and/or an oil coalesce can greatly extend your solution being used. This is as important as maintenance on the machine. Just changing filters can make a tremendous difference with part cleanliness, solution quality/longevity and prettier end results with respect to outward appearance. No one really likes all of those or even some of those white spots.
Typical applications for our immersion agitating washers include:
Removal of oil and chips from machined components, castings and housings
Cleaning prior to welding, brazing, deburring or blasting
Removal of buffing or lapping compounds
Precision cleaning prior to assembly or final packaging
General washing for maintenance, rework or remanufacturing
Tube cleaning
Model MK-36E
The Migi-Kleen Washer
Migi-Kleen is an immersion agitating washer for parts designed for the removal of oils, chips and dirt from a wide range of components. Within the Migi-Kleen Washer, an elevator is used to transport components into and out of each chamber. More importantly, the elevator positions and continuously move components within the working zone during the process.
Long-stroke is used to provide better flushing (hydraulically forcing the solution through the work area) of nested masses or complex part shapes, recessed areas and/or blind holes.
Short-stroke provides quicker oscillation (strokes/minutes) and faster cleaning of simpler parts. Stroke and speed mean more comprehensive cleaning of a wider range of parts "Dynamic Flow Combinations".
DYNAMIC FLOW COMBINATIONS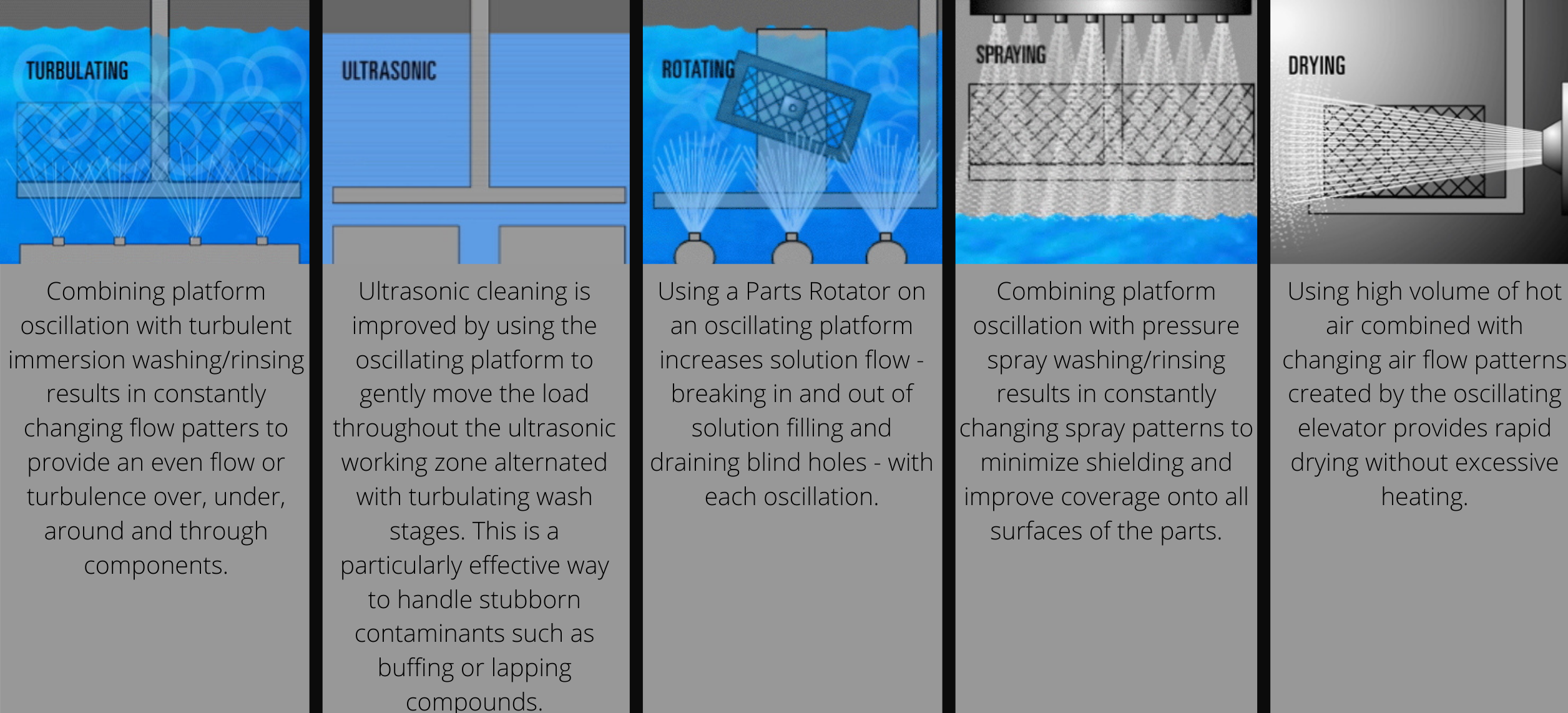 Model MK-36ESS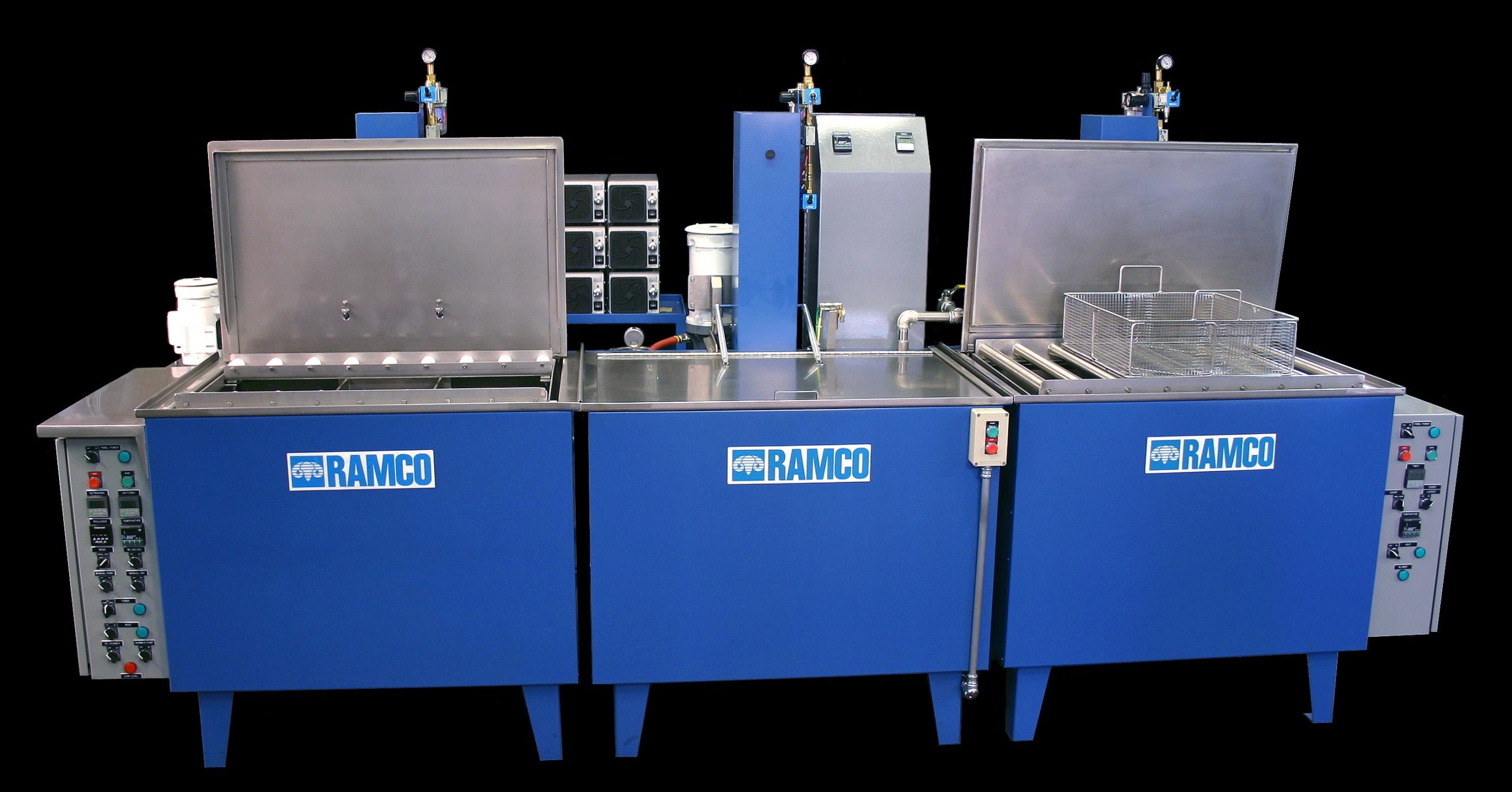 Migi-Kleens are Expandable
Need more cleaning or production space later on or as your business grows?
Due to their compact modular design we can grow to meet your changing requirements. A basic single-stage/tank cleaning unit can be retrofitted with filter turbo features and oil skimming. Do your finish requirements or end results need to be different with rust protection and meeting a customers specification. Migi-Kleens can be placed side by side without connecting services. Going from a one-stage to a three-stage (wash, rinse, dry) can be simple.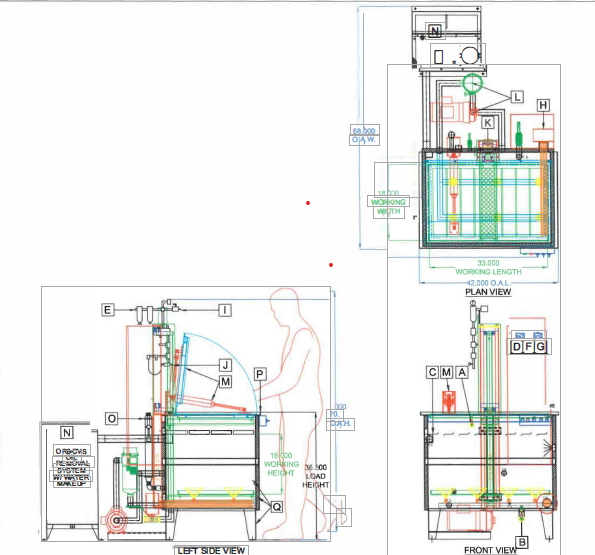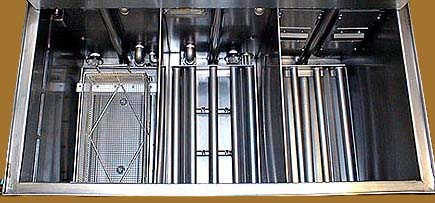 | MK Standard Machine Sizes | | | |
| --- | --- | --- | --- |
| | Platform Size | Load | Gallons |
| MK-36 | 34 x 20 | 150 lbs | 40 |
| MK-30 | 28 x 17 | 150 lbs | 90 |
| MK-48 | 46 x 20 | 150 lbs | 120 |
Questions? Get In TouCh With Us!
Dual Zone
Dual Zone is a combination of a split tank where we have immersion and agitation washing in the bottom half. Raise up to the upper half of the tank for spray rinsing. This system is perfect for deionized rise (DI) with spot-free results.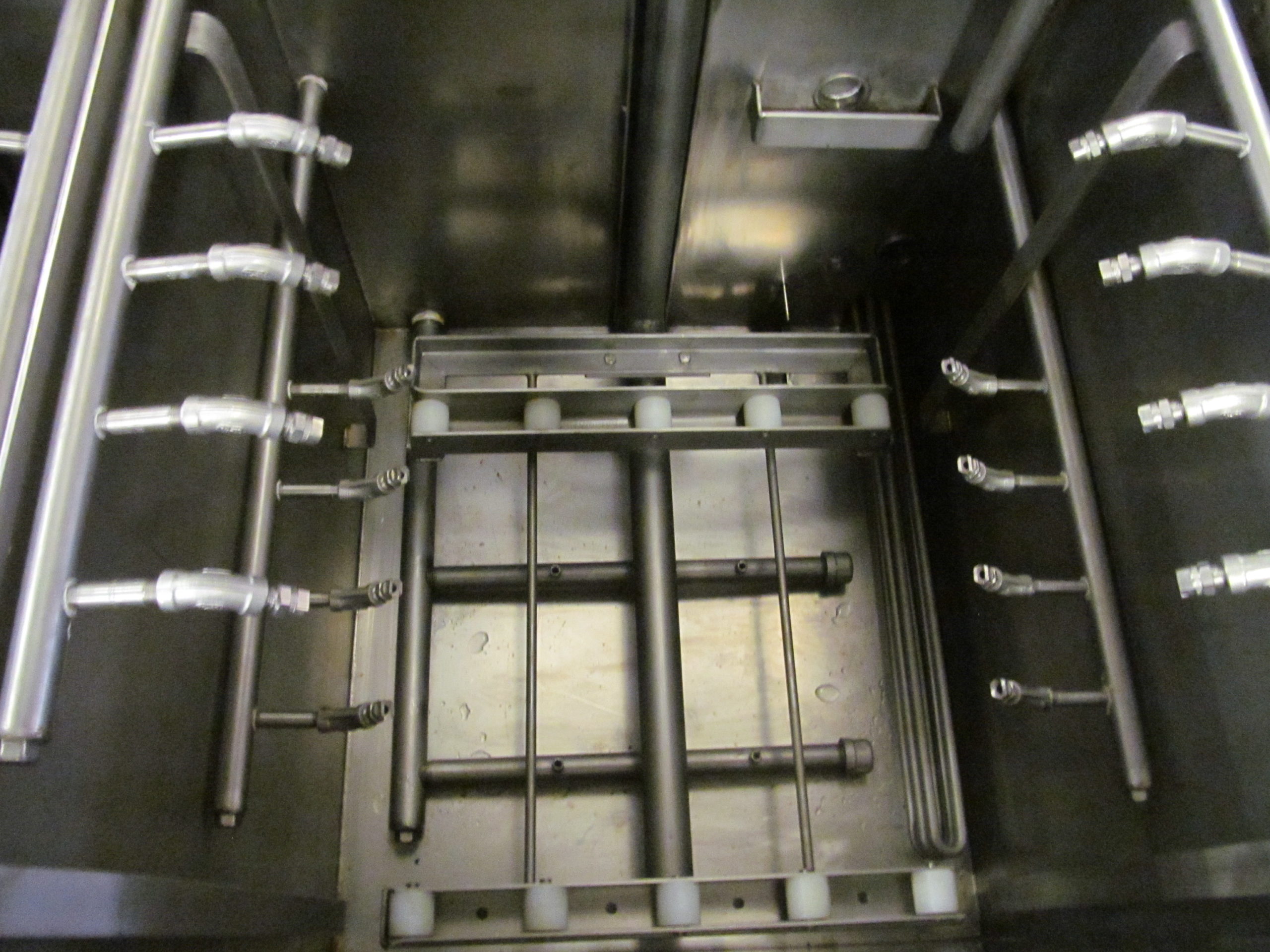 Model MKD-T
| MKD-T Standard Machine Sizes | | | |
| --- | --- | --- | --- |
| 2 Stage System | Platform Size | Load | Gallons |
| MKD-16 | 14x19 | 75 lbs | 40/per stage |
| MKD-24 | 22x19 | 75 lbs | 60/per stage |
| | | | |
| 3 Stage System | Platform Size | Load | Gallons |
| MKD-16 | 14x19 | 50 lbs/stage | 40/per stage |
| MKD-24 | 22x19 | 50 lbs/stage | 60/per stage |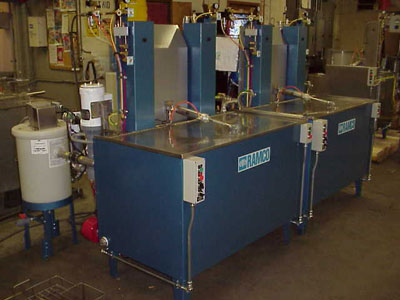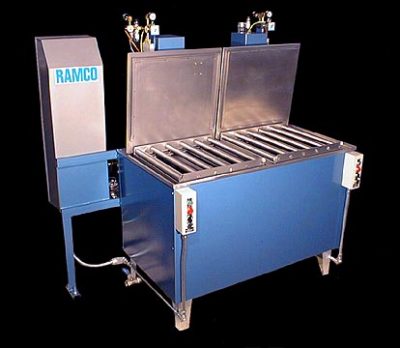 Versatile Control Systems
Console Systems are a new standard.  They have the ability to be a multi-stage cleaning system, have a small footprint and with all of the standard industrial features they can meet the strictest cleaning specifications. Each stage has our oscillating vertical elevator and can be a short-stroke up to 200 per minute to processing long stroke 40.
Standard consoles start with 2 or 3 stage systems. MKD and T's can be easily combined at the start of a cleaning project or added on as your capabilities grow to become a multi-stage system. Contact Advanced Deburring & Finishing for your agitating washer system.
Versatile systems from single stage to multi-stage
Note: Semi-Automated – manual transfer with roller conveyor in all stages – push a part or basket, no lifting.
Fully Automated – Automatic transfer with roller conveyor in all stages. Part/s basket moves with linear pusher bar. Visit "Specialty Systems" for more.
DRYERS: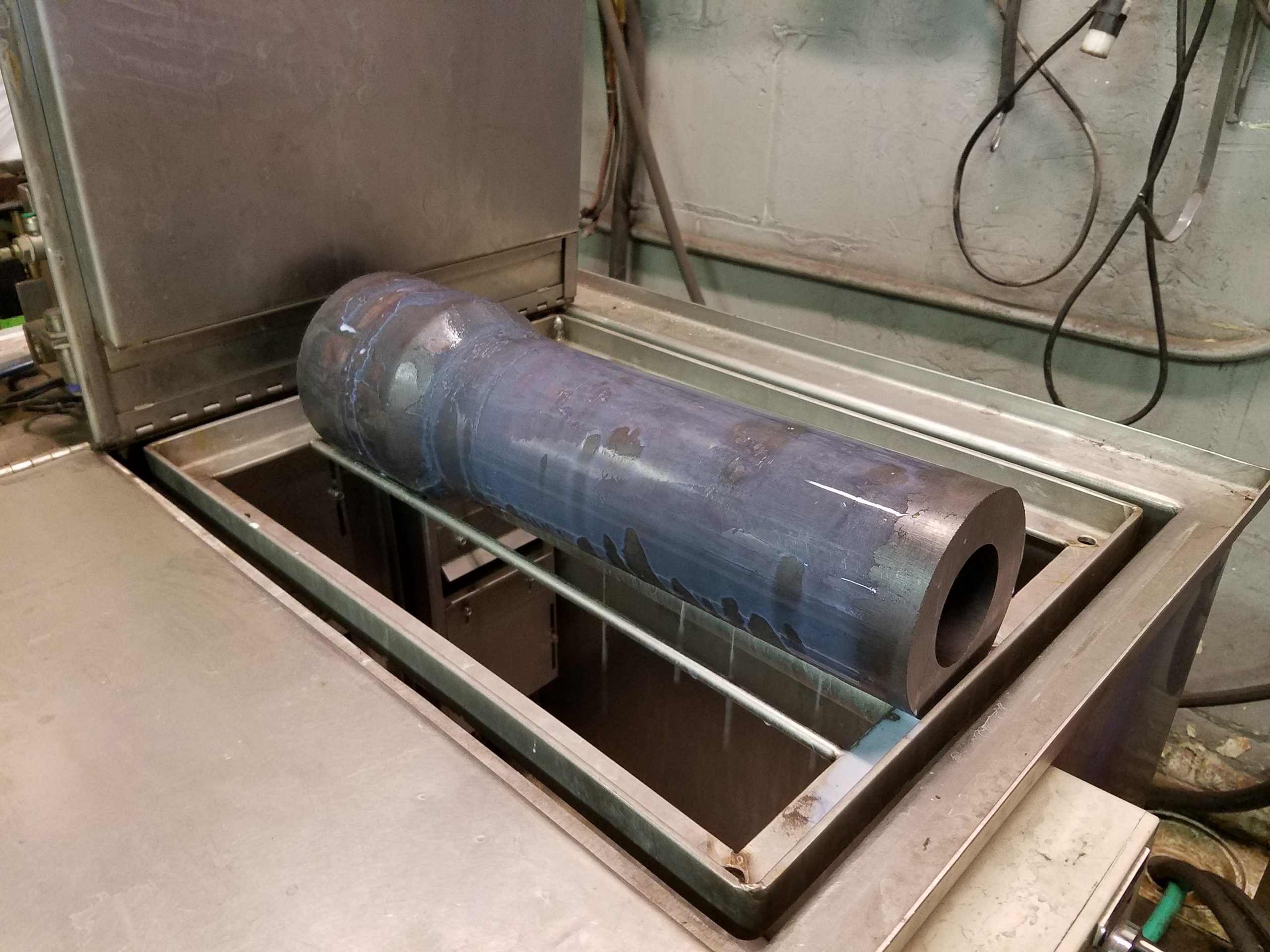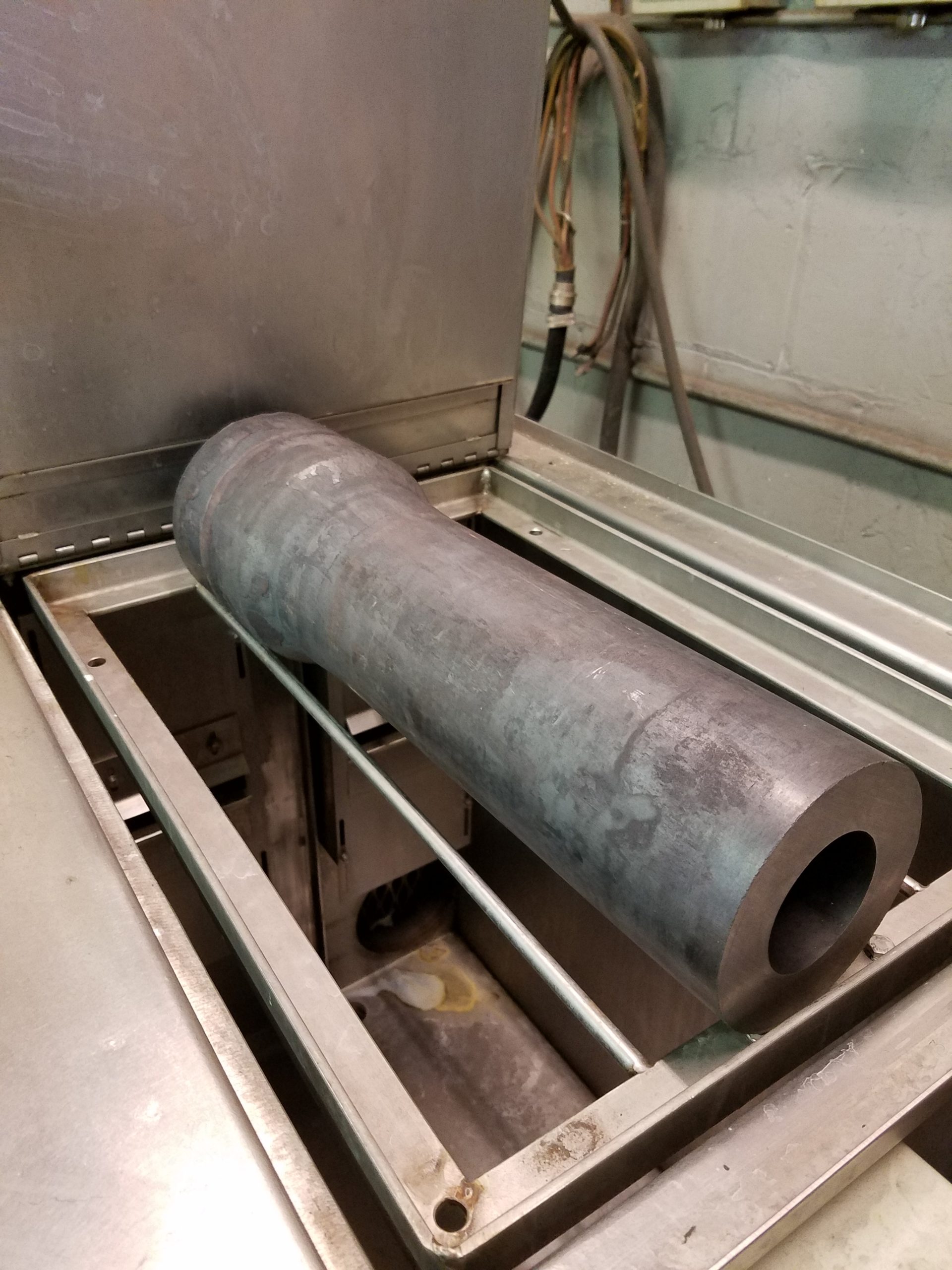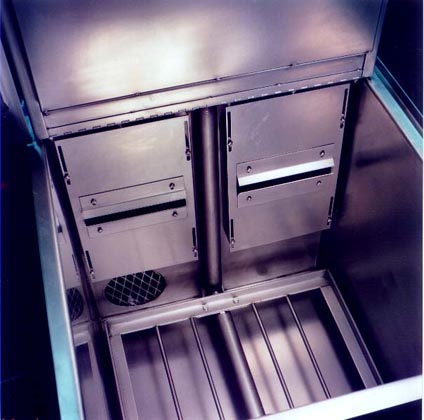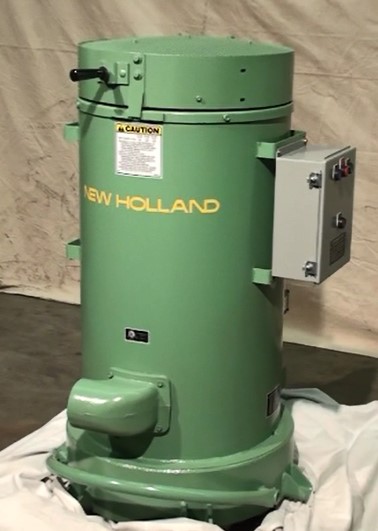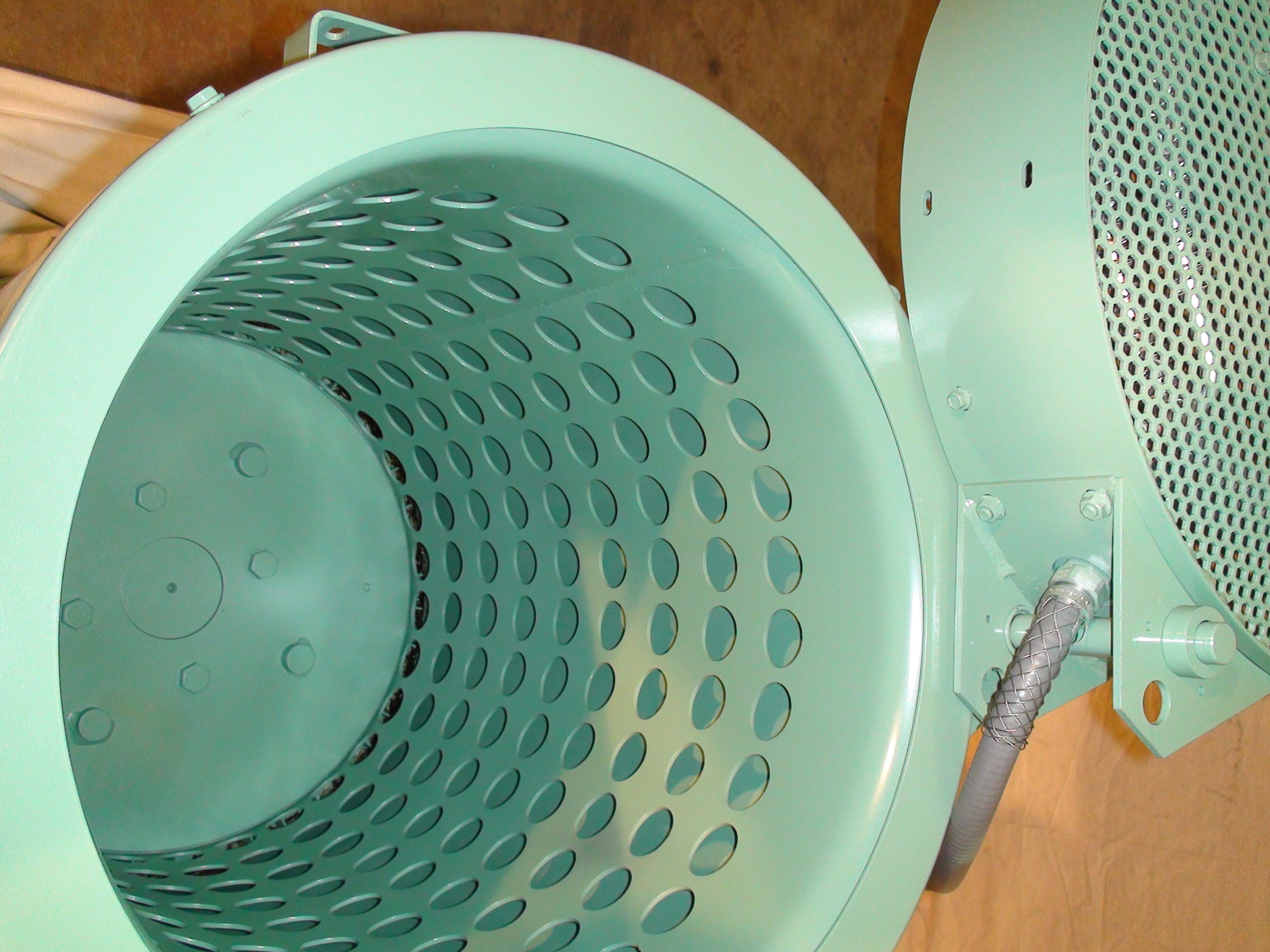 Stand alone centrifugal dryers can do a very good quick run for dry, spot-free parts as long as a little contact is okay when starting to spin.
Soft Start features available along with standard metal poly baskets  or special compartmentalized baskets.
Machine Basket Sizes Available: 12×12, 18×18, 18×24.