Flat Deburring
Advanced Deburring & Finishing is your international authority on flat finishing and deburring.
Fladder® Flexible Deburring
This is a perfect all-in-one solution for flat finishing, sanding and deburring. The oscillation process ensures 100% coverage regardless of how the part is placed on the conveyor belt.
The system works:
Deburrs parts with contours
Smoothens sharp edges without loss of definition
Deburrs parts with protective foil
Ideal for burnishing, cleaning, de-slagging, edge preparation, weld dressing, surface finishing and sanding
This system employs an entirely new method based on a principle which is fundamentally different from traditional flat finishers.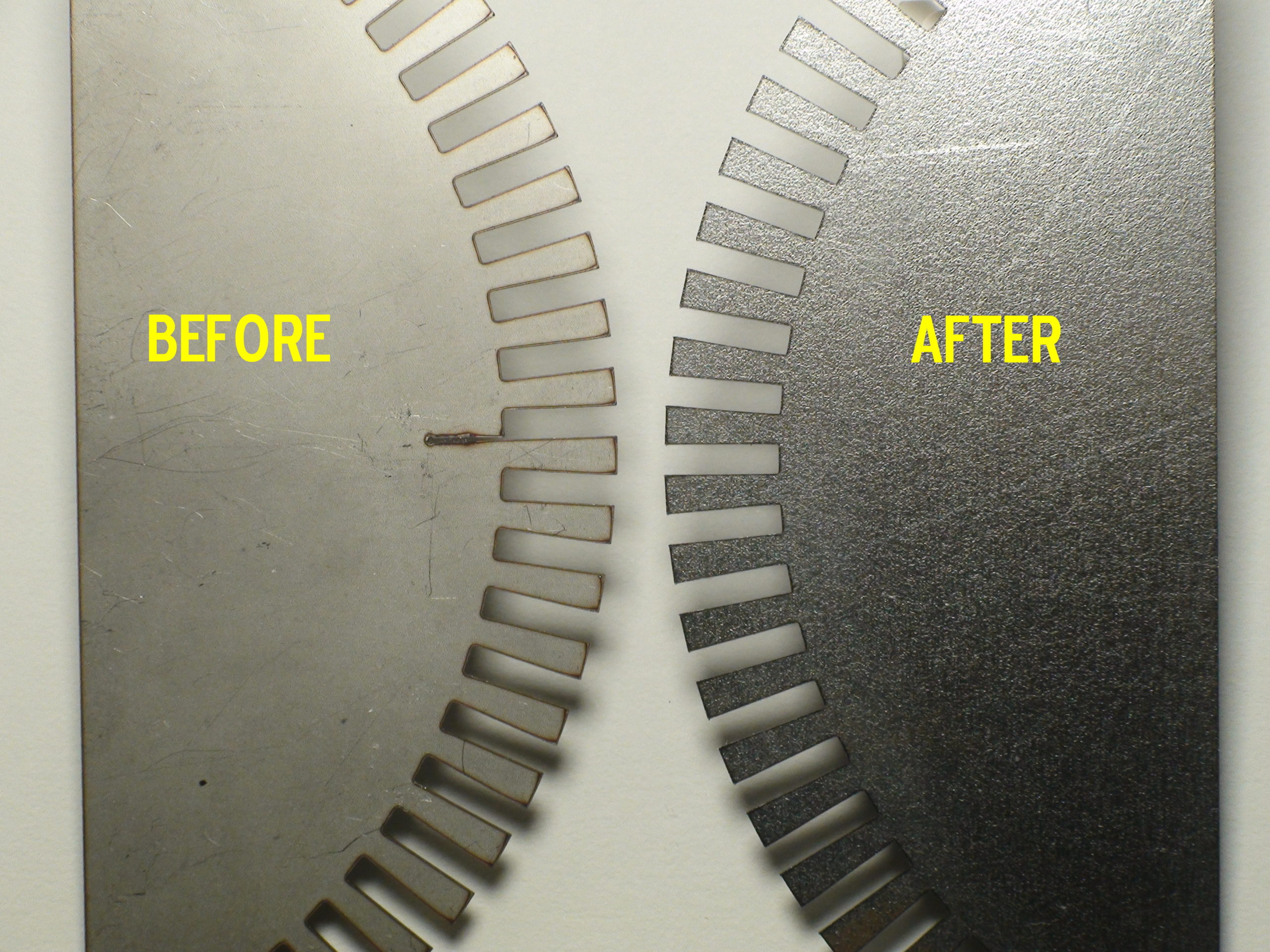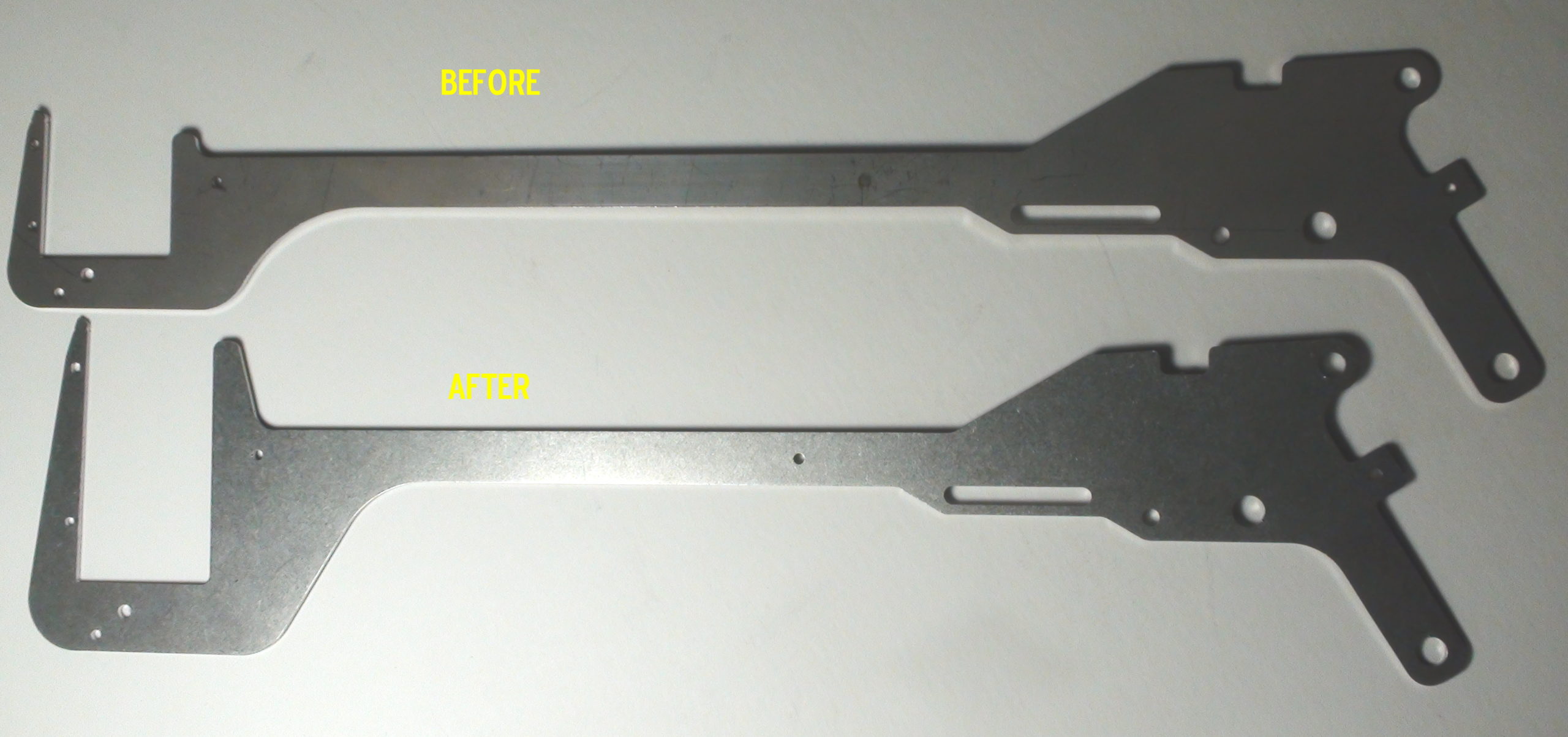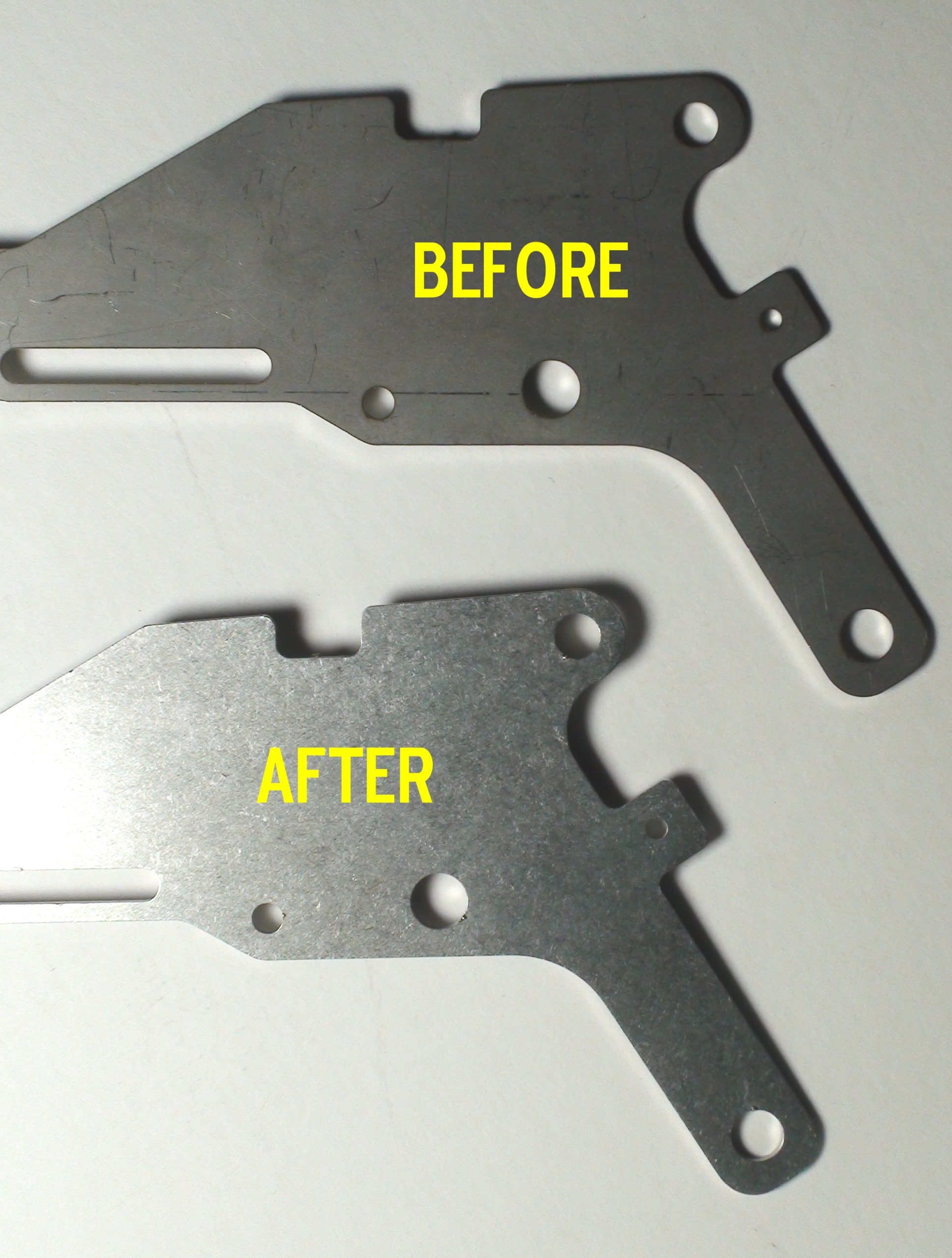 Flexibility with tooling up abrasive brushed with slats or strips with different grades for finish and different sizing for depth and contours.
Two counter-rotating spindles for edges.
The part is deburred in an orbital movement by six spindles, all rotating in the same direction. Counter-clockwise rotation makes for a more uniform deburring.
Rearranged spindles with 3 pairs of counter-rotating spindles.
Part deburring/finishing in both an orbital and an oscillating movement with six spindles arranged in three pairs of counter-rotation. The result it that it can feed parts side-by-side and still be uniformly deburred.
The oscillation technique is necessary when deburring holes or parts with depth.