HIGH INTENSITY-TYPE SWEEP FREQUENCY ULTRASONIC CLEANING TANK SYSTEM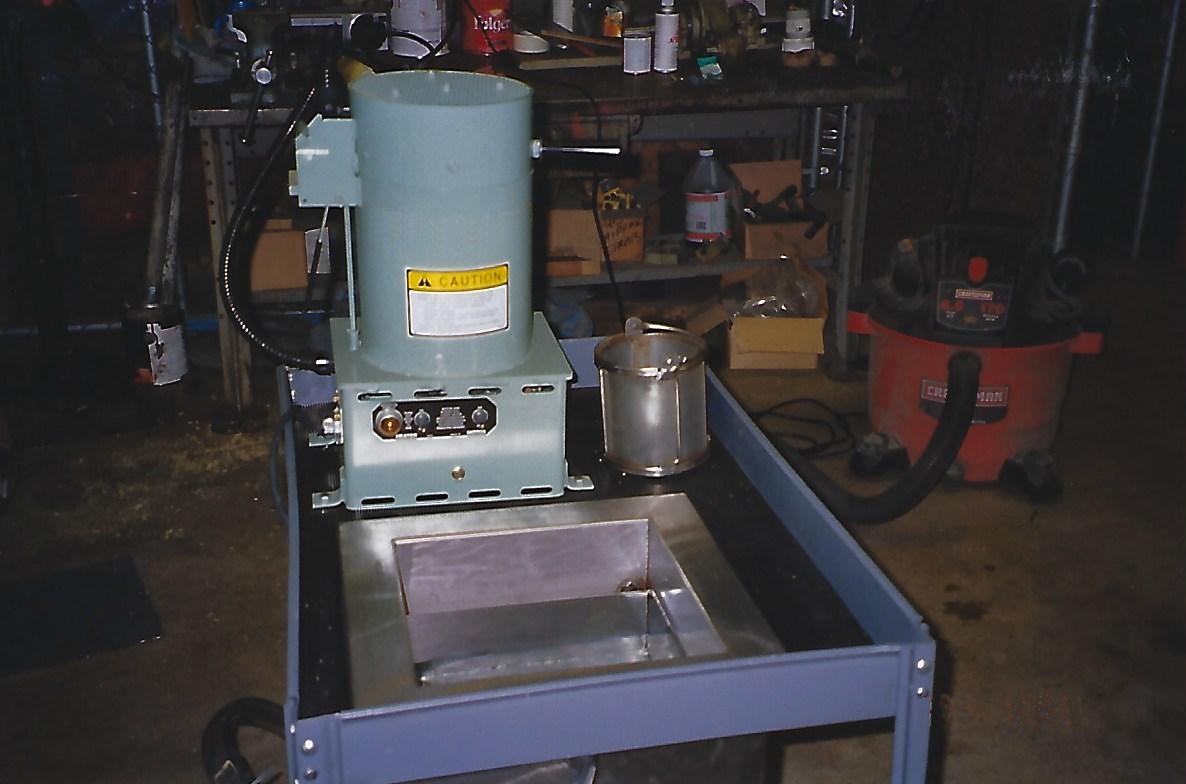 Includes:
Stainless construction
High-efficiency piezoelectric transducers
Modular design with separate generator
Sweep frequency power oscillation
FCC-compliant with EMI suppression
Many standard tank sizes available
"Band Scanner" technology is the benchmark for efficiency and reliability among industrial ultrasonic tank/generator systems. We offer 2.5 to 60-gallon capacity ultrasonic deburring cleaning tank systems with the widest range of operating frequencies and variable output in watts. Plus, these heavy-duty units can handle the harshest industrial environments.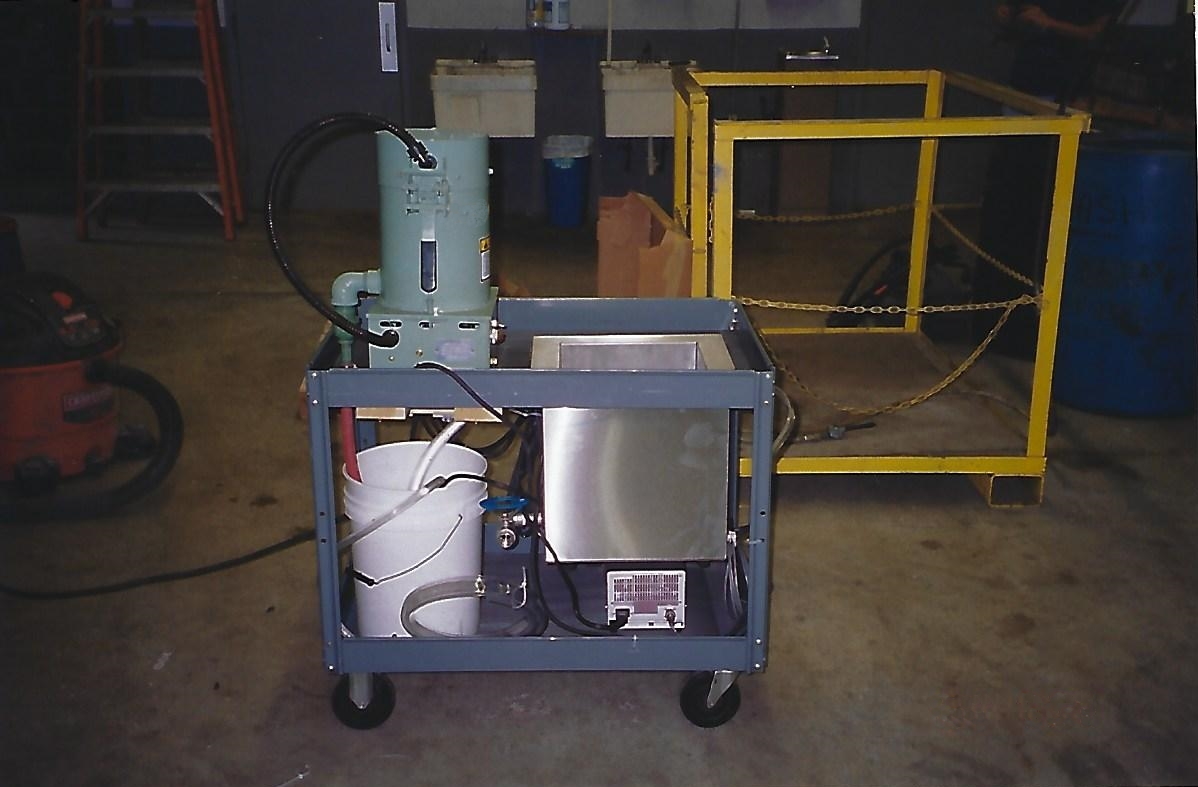 Table-top-ready
Sonic power from 225 to 2400 watts
Baskets, covers and insert trays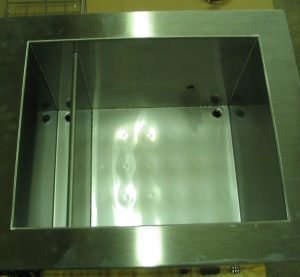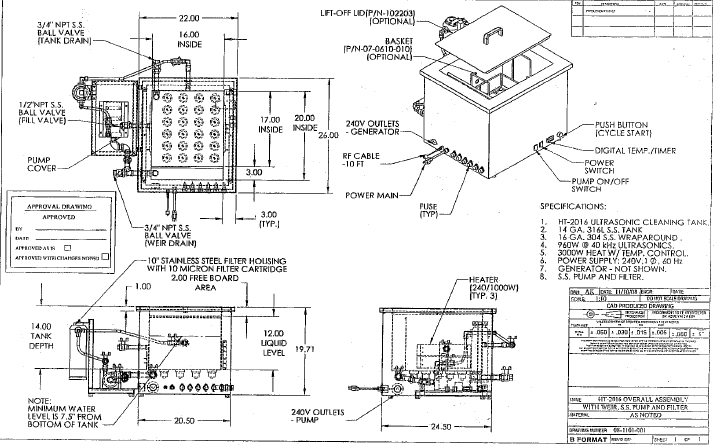 Contact Us for Your Ultrasonic Cleaning System
ANILOX "CY" SERIES ULTRASONIC CLEANING
The Anilox Cleaning System is a specially designed ultrasonic cleaning system that restores cell volume without damage to the delicate cell walls on high-screen-count anilox rolls. We are equally effective on chrome-plated cylinders and provide superior cleaning in less time than any other available roll cleaning technology.
Critical process time, temperature and ultrasonic cleaning intensity are all carefully controlled to optimize cleaning and ensure process consistency.
CY-4808: 20 gal. x 48 x 4 x 18″ tank @ 900 watts
CY-14414: 225 gal. x 144 x 18 x 26″ tank @ 7200 watts
Proven process and procedure with many systems in operation today.
Sample part evaluations and/or processing sample parts is recommended for most applications.
MULTI-STAGE CONSOLE UNITS
These systems offer an attractive, space-saving alternative to industrial parts washing systems. All-stainless (brushed finish) cabinet, seamless countertop, tanks and supply plumbing.
Perfect where appearance and maintenance cleaning are particularly important.
Medical instruments in hospitals
Pharmaceutical plants
Printing shops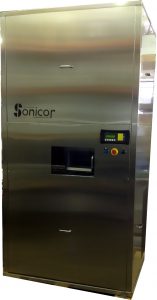 The "CU" Series is modular and expandable. Small portable systems are available.
Tank Sizes:
10 x 12
12 x 16
16 x 20
20 x 24
100%Pneumatic Powered systems for solvent cleaning/dips
visit Specialty Systems
SOLVENT AND VAPOR DEGREASER SYSTEMS
For applications that require low-flashpoint solvents.
Designed for hazardous environments, the "D" Series is state-of-the-art ultrasonic cleaning technology with emissions control and operator safety features. Fully enclosed, with automation for basket loading and unloading. Features extended freeboard, sliding cover, water separator and "vapor watch" safety circuit for sensors, and monitoring system functions for identifying faults and delivering operator notifications on machine procedures.
ULTRASONIC CLEANING SYSTEMS FOR SPECIALTY PARTS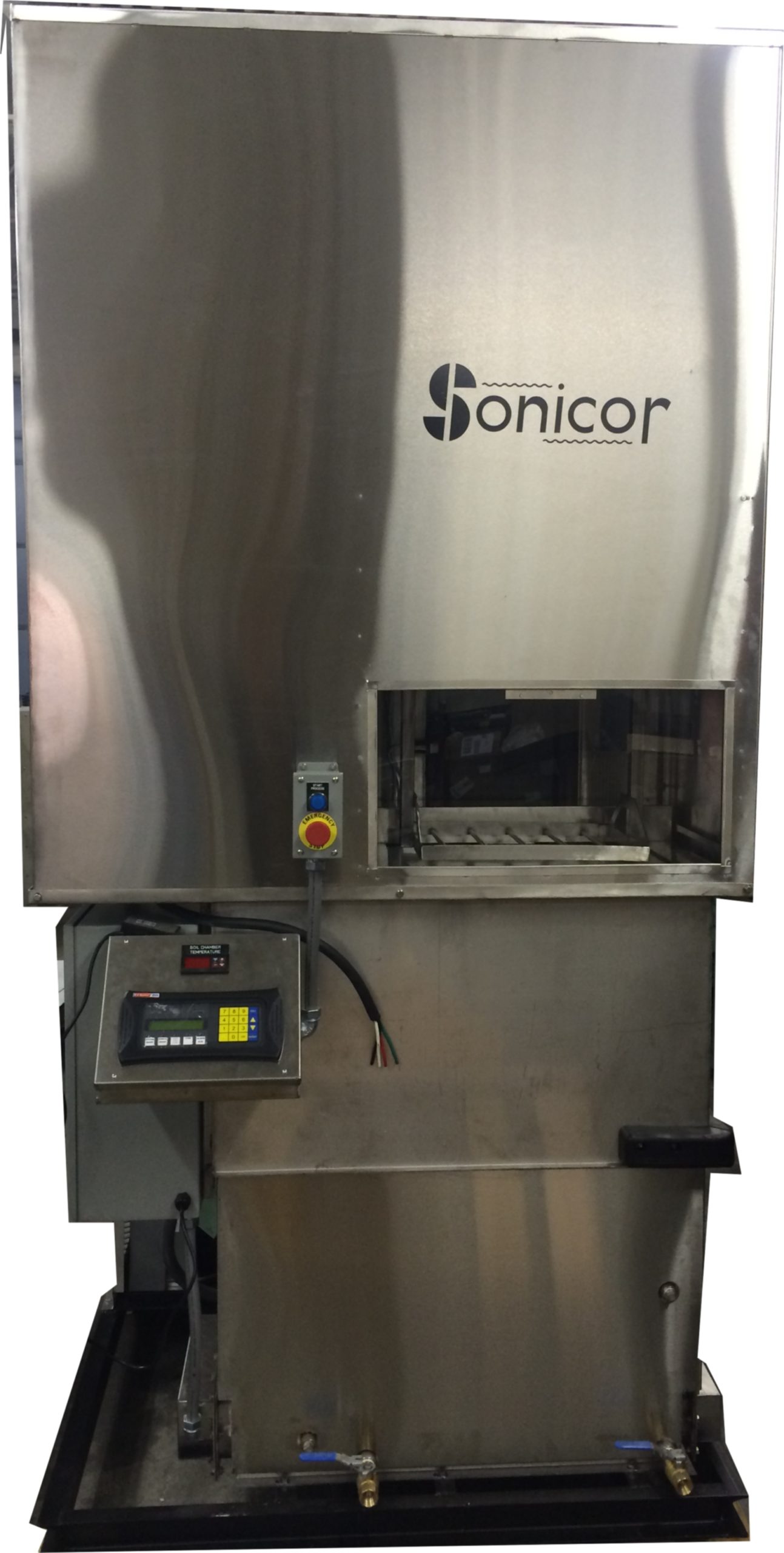 Two-Stage Units:
Vapor/Immersion
Vapor/Immersion/Ultrasonic
Cleaning Zones:
17″ x 11″ x 9″ Deep
41″ x 24″ x 18″ Deep
Sonic Action (Cavitation)
Typical ultrasonic cleaning frequencies range from 20 to 200 kHz. The standard operating range of a variable frequency ultrasonic cleaner is 30 kHz for a magnetostrictive transducer with piezoelectric. "Normal" is 40 kHz, with up to 80 kHz in standard units.
The high-frequency ultrasonic cleaner design allows for waves to pass through the solution cause cavitation, or intense microscopic air bubbles (millions of them) that make an implosion on your part surfaces or a "scrubbing action" that penetrates into cracks, recessed areas, blind holes and passageways for the ultimate precision cleaning process.
ULTRASONIC CLEANING WITH IMMERSION/AGITATION
Sonic power from 1000 to 3000 watts for standard machines.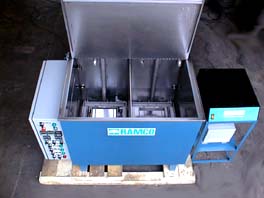 Model: MKD-16EUSSWR
Ultrasonic Wash and Rinse, Heated Tanks
Control Panel on Left
Sonic Generator Stand on Right
Open Platform/Roller Conveyor Design for Direct Sonic Import
Contact Advanced Deburring & Finishing today to learn more about your Ultrasonic Cleaning machine.