Passivation is a metal finishing process that prevents corrosion by removing free iron from the surface. The treatment creates a protective oxide layer on the substrate, so the metal will not have a chemical reaction with the air and corrode. Though nitric acid was the first oxidant used in passivation, citric acid has proven to provide the same corrosion protection with additional benefits.
Advanced Deburring & Finishing has citric acid passivation equipment to give your stainless steel parts the protection they need against rusting. Learn more about our equipment models and contact us today.
What Is Citric Acid?
Citric acid is an organic acid and oxidant that is derived from oranges and other citrus fruits. As a weak acid, it acts as a buffer and reduces the effects of oxidation.
There are many benefits of using citric acid for passivation. Citric acid reacts well with iron, does not harm the elements in stainless steel alloy and is safer than nitric acid, so it is utilized in food and beverage products. Citric acid can also be drained without treatment, depending on the local environmental regulations and present contaminants. It is also better for worker health and safety than nitric acid.
THE CITRIC ACID PROCESS: CITRIC ACID PASSIVATION
Citric acid passivation uses citric acid on stainless steel to prevent corrosion. The citric acid removes the free iron ions that cause corrosion and form a passive, protective oxide layer on the substrate. The removal of the ions and this protective layer make the stainless steel highly resistant to rusting.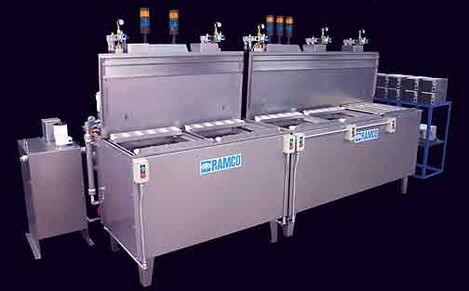 Nitric acid used to be the more popular oxidant for passivation. However, nitric acid is a mineral acid that has a poor reaction with iron and can attack the elements in stainless steel alloy. Nitric acid raises problems with environmental disposal, health and safety, making it a harmful chemical. As a result, citric acid passivation has become more common.
Even the citric acid process itself, passivation, is easier than using nitric acid. Before citric acid passivation can start, the stainless steel surface must be cleaned to remove grinding dust, lapping compound, grease, buffing compound, coolant, swarf, oil and chips. Once the stainless steel has undergone the citric acid process, it will have the following advantages:
A surface free of contaminants
A chemical film barrier to protect against rust
A reduced need for maintenance
An extended life span
Citric acid passivation is a post-fabrication process completed after machining operations that manipulate stainless steel. These operations include welding, cutting and grinding.
Contact Us for Your Citric Acid Process
Our Citric Acid Passivation Equipment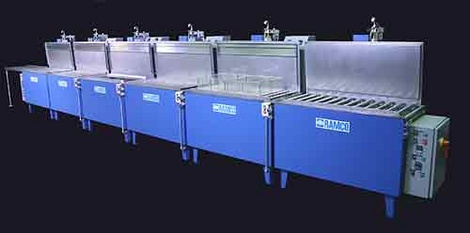 There are four different citric acid passivation systems designed and built by Ramco available at Advanced Deburring & Finishing. The lines were developed based on the batch load size and weight, cleanliness level of the parts prior to passivation, and the required throughput per hour.
Our citric acid passivation machinery models include:
MKD-24EUSS
MKT-24
MK48-ESS
MKD24-ESS
Partner With Advanced Deburring & Finishing to Improve Your Citric Acid Process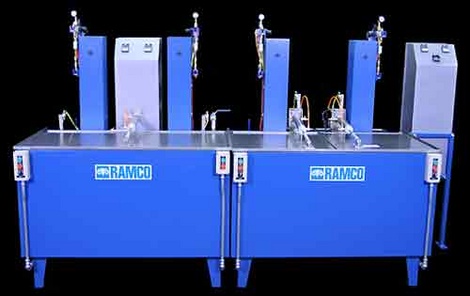 For 38 years, Advanced Deburring & Finishing has helped suppliers and manufacturers reduce their costs while improving product quality. We solve your finishing or cleaning requirement issues by connecting your facility with new technologies, enhancing your process development and modifying equipment setups. When you contact us about your citric acid process, our local sales engineer will schedule a visit with you to review your application and determine the best methods.
We have worked with a range of suppliers in the general manufacturing, aerospace, transportation, medical manufacturing and automotive fields from our headquarters in York, Pennsylvania, and sales office in Statesville, North Carolina.
Learn More About Our Citric Acid Passivation Equipment
Advanced Deburring & Finishing has citric acid passivation machines that will protect your stainless steel products from corrosion. We also carry other quality equipment, including continuous flow washing systems, centrifugal high-energy systems and round bowl vibratory machines. With our parts precision cleaning equipment in your facility, your paints and coatings will last longer, and your parts will be free of debris and particles.
Get the quality equipment you need today from Advanced Deburring & Finishing. Contact us for your citric acid passivation system.
Contact UsGive Us A Call