Choosing the right cleaning system for your application can be a daunting task.
Your greatest challenge is selecting a PROCESS THAT provideS the REQUIRED RESULTS time and time again
For 35 years Advanced Deburring & Finishing has provided it's customers practical, profit improving advice and counsel. This has lead to significant numbers of successful parts cleaning system implementations. Representing the premier names in aqueous parts cleaning, vacuum vapor degreasing/cleaning and blast cleaning equipment, Advanced Deburring & Finishing's broad hands-on application experience sets it apart from normal cleaning equipment suppliers.
Contact Us for Your Parts Washer
If you want to improve part cleanliness and customer satisfaction, meet an environmental initiative or simply maintain your competitiveness learn how Advanced Deburring Finishing systems have helped their clients capture more business, reduce costs of chemicals, increase production and improve quality.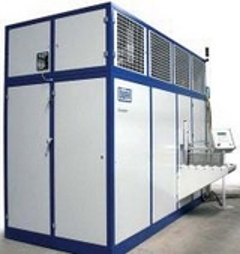 See More:
To start your cleaning project large or small call Advanced Deburring & Finishing at 800-553-7060 (North and South Carolina at 800-944-9235) or contact us online.