Immersion Agitation Parts Washers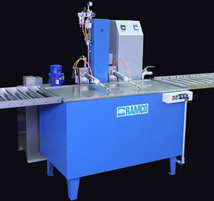 Replacing solvent degreasers with a Ramco Migi-Kleen Immersion Parts Washer
Creating a healthier workplace necessitates the removal of toxic chemicals and hazardous wastes. Traditional solvent cleaning is primarily a dipping process using aggressive chemicals to do most, if not all of the work. Modern detergent cleaning is a washing process using safer milder chemicals in high performance washing systems. The equipment must provide sufficient mechanical agitation, part orientation and "bath conditioning" apparatus to activate, accelerate and facilitate the process. Ramco has been designing and manufacturing flexible washing systems for environmentally safe parts washing for over 60 years. Migi-Kleen parts washers are designed to meet demanding cleanliness specifications.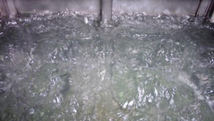 Typical Applications
Removal of oil and chips from machined components, castings and housings
Cleaning prior to welding, brazing, deburring or blasting
Removal of buffing or lapping compounds
Precision cleaning prior to assembly or final packaging
General washing for maintenance, rework or remanufacturing
Carbon, rust, ink and paint removal
Passivation, phosphating, alodine
Tube Cleaning
FPI – preclean, penetrant process, post clean.
The Migi-Kleen Washer:
Migi-Kleen is an immersion parts washer designed for the removal of oils, chips and dirt from a wide range of components. Within the Migi-Kleen washer an elevator is used to transport components into and out of each chamber. More importantly the elevator positions and continuously move components within the working zone during the process. This is referred to as "Dynamic Flow Combination" it is a function that allows these parts washing systems to achieve superior results in washing, rinsing and drying. The effect of Dynamic Flow Combination is more consistent results and accelerating processing times due to better coverage of component surfaces.